Throughout my career I have worked with thousands of people looking for work that is right for them. They have included people at all stages of life, many just beginning their search for work, others feeling stuck midcareer in numbing work that is not right for them, or "retirees" who still want to make a contribution to their world and reap the satisfactions work can offer.
I have also worked with hundreds of employers and businesses who hope that the people they hire are right for the job they want done. These employers have learned the hard way that turning their work over to the wrong person who is in their wrong work is a costly and painful process. And they need more than a resume, references, and a standard interview to make sure that does not happen.
My life's work is been a fascinating journey for me personally, and it has taught me a lot about work. That is what I want to share with you in this column over the coming months.
I cannot emphasize enough how impressed I am with the important role that work plays in everyone's life. Work along with our family life will, to a large extent, shapes our happiness, our health, our wealth, and our ability to feel connected to our community.
Sigmund Freud defined mental health itself as the ability to love and to work.
Buddha cautioned, "We should be awake to the consequences, far and near, of the way we earn our living." (The Heart of the Buddha's Teaching [Parallax Press, 1998], p. 104).
In fact it is hard to find any sage who has not paid homage to the important role work plays in our lives.
Indeed, when we actually think about it, few would dispute that our work will go a long way to determining our happiness in life. And yet, especially with work, few of us really give much thought or have much understanding of how we can define, find, and be in our Right Work. Instead, it is not exaggeration to say that most of us prove Thoreau was right when he said, "Most men lead lives of quiet desperation, and go to the grave with the song still in them."
I now know with certainty, it does not have to be that way.
Based on my experience working with individuals and employers I have learned that we can do a much better job of finding work that actually makes our hearts sing and makes us happy.
That is what I call "Right Work."
For years, colleagues, clients, and friends have told me I should write down for others what I have learned and been teaching my clients about finding Right Work. And that is what I have done with my new book, Finding Right Work: Five Steps to a Life You Love.
In Finding Right Work, I describe many of the remarkable people I have met over the course of my career who have transitioned into their Right Work. They have come in all different "sizes and shapes" with a remarkable array of stories.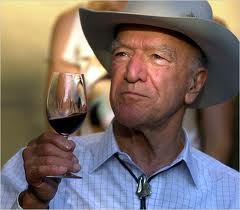 And from them, I have learned about the steps successful people take to move into their Right Work. Some of these people, like Robert Mondavi, who introduced America to fine wines, are rich and famous. Others, like Linda Wosskow, who found that what she most loved to do in the world was promote salsa music, are anything but household names. Nor are they necessarily all affluent. However, what they do all share in common is their happy astonishment that they are actually getting paid for doing something they love as the work they now do each day.
This is not something that just happens by chance or luck.
If we study their stories, as I have up-close and personal over a lifetime, a consistent pattern emerges that lets us–with some confidence–identify the steps leading to Right Work. It is not necessarily an easy journey, nor is it something that can be rushed. It is, however, a method that, more often than not, will leave the person going through it feeling transformed–not only in their work–but in their life.
What I would like to do over the coming months in this blog is share with you some of the insights I have gained in helping people find their Right Work.
I will tell you the full story of Robert Mondavi and Linda Wosskow, but I will also tell you of many more, like Snorkel Bob (Robert Wintner) whose dozens of snorkel rental stores those of you who have traveled to Hawaii have probably seen dotting the landscape of that Island Paradise.
More importantly, however, for employers and workers alike, I will also explain the process that these people personify in finding Right Work. I truly believe all of us have our own right work which may well change as our priorities change, but it is not something we "stumble into." Instead, it comes from a painstaking understanding of who we are, what our most important priorities, values and talents are, and how we can harmonize those ingredients into Right Work. It is not always fast and easy, but it is much easier once people understand the fundamental ingredients of right work and learned the process of how to find it.
It is also increasingly done by astute employers.
They understand the importance of taking time to understand both their job requirements and individual definitions of right work in their candidate base. In doing so, employers gain an effective competitive advantage with higher employee retention as well as productivity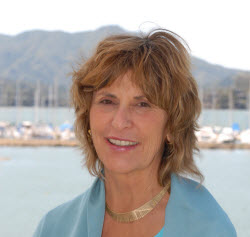 Finding Right Work is a process that can be learned. I have seen it done and, in many cases, helped people learn it. Now I would like to share it with you.
And, of course, I would love your comments, questions, and contributions to the process.
Leni
Warmly,
Next Week: What is "Right Work" Anyway?