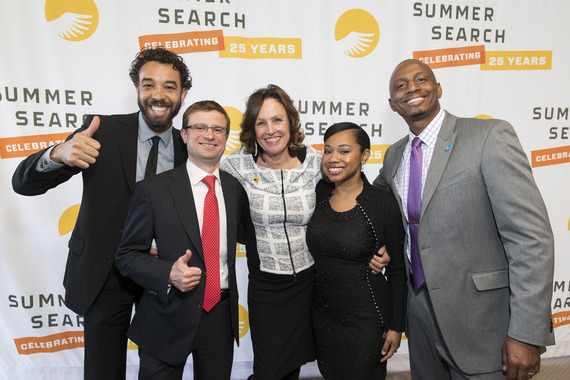 In 1966, a young woman named Linda Mornell, climbed on a greyhound bus headed for San Francisco. She was leaving her small, remote childhood farm in Indiana right after completing her RN and BS in a nursing training program in Indianapolis. She had a few dollars carefully folded in her small purse but no secure sense of what lay ahead. She knew only that she wanted out- out of the mid-west, that she loved psychiatric nursing and that one of the best mental health facilities in the country, was in San Francisco. She headed west.
Fast forward forty six years to 2012 in San Francisco. I was attending a fundraiser for an organization called Summer Search. I did not know much about the program but two things quickly became obvious. First, we were there to honor the astounding success of the students as well as the founder, Linda Mornell. Second, there was a palpable charge in the air that night that let me know that this program and Linda Mornell were something very, very special.
I wanted to know more Linda Mornell and about Summer Search, but with the many demands on my time that moment passed.
Read more at For Linda Mornell…Right Work IS Changing Young Lives…Forever. HuffPost, July 20, 2015